A few years back someone shared a story with me about a young girl, just 10 years old, running her own egg business on Block Island, Rhode Island. The story stuck with me, and I knew that someday we would get the opportunity to meet her!
Farming on Block Island
On a recent trip to Rhode Island, the crew and I made the hour-long and very bumpy ride across twelve miles of Atlantic Ocean and landed ourselves in Block Island.
There we were met at the dock by Cathy Payne, Bailey's grandmother and the FarmHer who has passed her love of the land and animals on to Bailey, her granddaughter. Bailey, who is 12 now had just gotten out of school and was going to meet us at the farm.
We followed Cathy around the windy island roads which quickly turned from traditional New England housing to open land, filled with grasses, trees, and ponds.
14th Generation Farm Women
We bumped our way down a half-mile drive to the farm. Cathy explained that her ancestors had inhabited the island in 1661, and that Bailey is now the 14th generation to farm the land. Cathy has gone to great lengths to preserve the land, which is so important to her.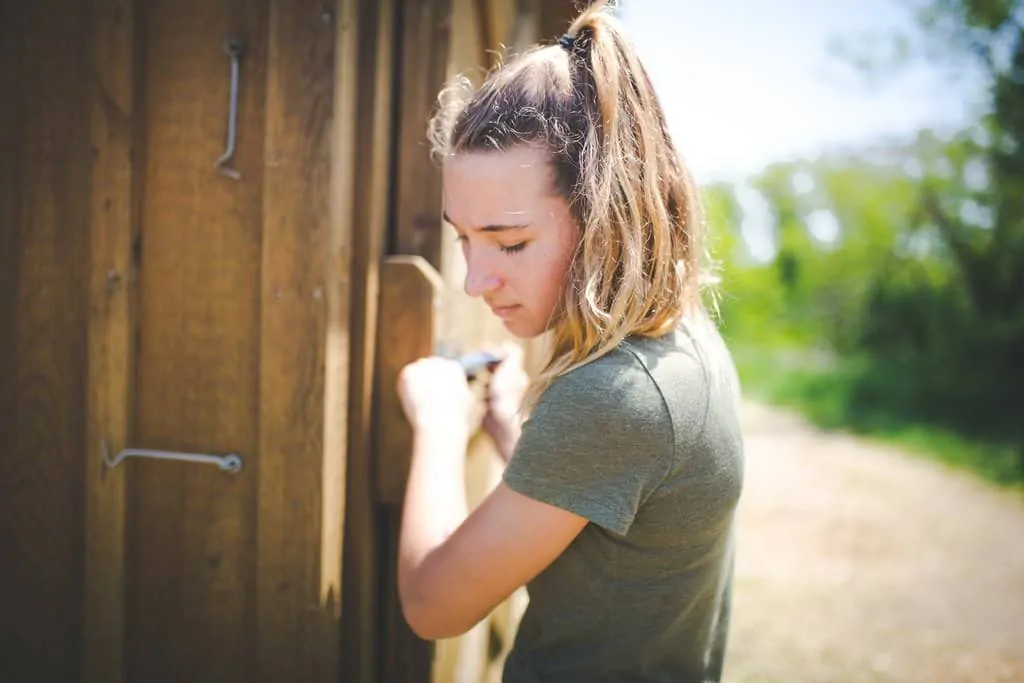 On a tiny island where open land is few and far between, Cathy maintains just one of the two farms left. There we met Bailey and the two were off, to show me around the farm.
Cathy has watched Bailey while her parents work since she was a tiny baby, so farm life is a part of who Bailey is now at 12. A few years ago Bailey started showing more of an interest in the farm and Cathy took the opportunity as a learning lesson for the young girl.
Local Eggs on Block Island
They expanded the flock of chickens and Bailey took on more responsibility, caring for the birds and collecting eggs to deliver to customers and sell at the farmers market. Today they have around 300 chickens in their flock and plenty of eggs to go around the island grocery store, local hotels, bed and breakfasts, and other customers.
With Bailey's success at the farmers market, Cathy has added on to the learning opportunities for her only granddaughter and recently added in an apple orchard and blueberry bushes. She is looking to the future and the fruit these will eventually provide. Additionally, the FarmHers are growing a variety of herbs and have even expanded to cut flowers this year to meet the requests of their customers.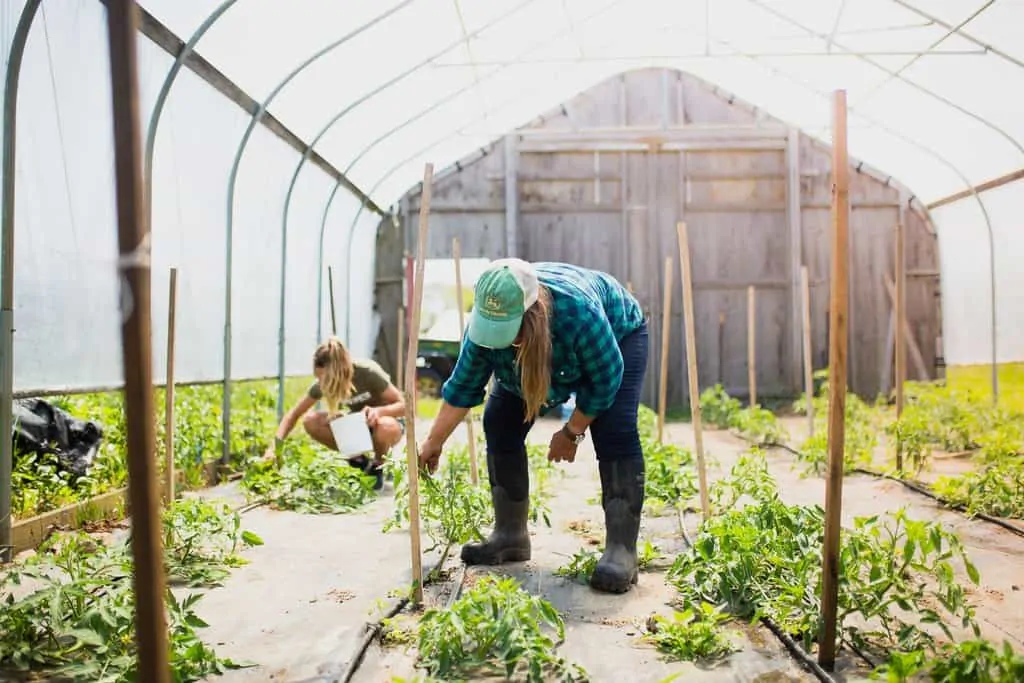 Inspiring Grandmother & Grandaughter FarmHers
We finished up our day at one of Bailey's regular customers, a Bed and Breakfast, where the owner and chef uses the fresh eggs for breakfast each morning. Meeting Cathy and Bailey felt a little bit like a dream come true for this Iowa girl.
From the ferry ride to the island, the devotion of the family to the land that is their heritage and the uniqueness of the farm, it was a day unlike any other. Seeing a young girl who doesn't know any other farmers, follow in her grandmother's footsteps was heartwarming.
I have no doubt that Cathy has handed her love of the land down to Bailey and together, the women will continue to carry on their heritage while providing fresh food and produce to the residents and visitors on Block Island.