The types of farms and the FarmHers behind them just will never cease to amaze me. Just when I think maybe I've seen it all, my FarmHer journey leads me down a quiet rural road in the small town of Montello, Wisconsin, to Nelson and Pade. There I found Rebecca Nelson who, along with her husband, has quietly become a driving force in the aquaponics industry.
Getting Started in Aquaponics
Armed with just a desire to grow their own food, the couple started a small hydroponic farm back in the '80s. From there, they wanted to use fewer chemicals so that led them to aquaponics which are fish and plants together in a water system.
The process is all-natural so instead of relying on fertilizers and chemicals, they raise fish in tanks and feed them a high-quality diet, the fish waste is filtered, broken down and put into plant beds, then circles back to the fish.
This process results in very high-quality fish and also very high-quality vegetables that can be produced in the northern climate of Wisconsin 365 days a year.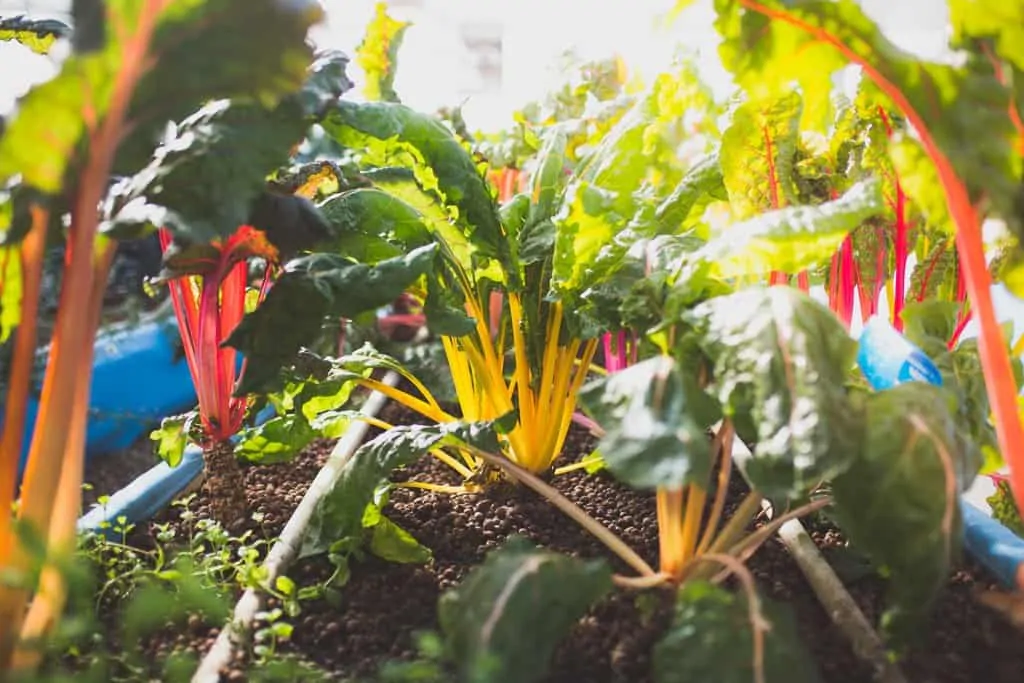 Today, what started as a science experiment has started an industry. In addition to a large commercial facility, Nelson and Pade also provide systems, training, and support for people who want to get started in aquaponics, around the world.
Nelson and Pade Aquaponics
My visit to Rebecca's farm started in a building that looked like a greenhouse. I thought I would walk into a fishy-smelling place because they raise fish in tanks, but that was absolutely not the case!
The clean and fresh smelling air met me at the door! Just inside I met Rebecca where she led me to the fish tanks. She explained that the large tanks each hold over 100 tilapia. The series of tanks allows for different sizes of fish.
Each tank is hooked up to filters and pipes that cycle the water in and out. Rebecca feeds the fish, resulting in a little frenzy in the tank and even netted one out for me to see. She explained that she has always loved fish from a young age and that was part of the driving force behind the aquaponics system.Fish Feeding Frenzy
Hydroponic Vegetable Ponds
We started out with a fish feeding FRENZY! One thing I learned this year is that I don't exactly love to touch fish…add them to the list with chickens!!
Rebecca fed the tanks full of tilapia, causing the fish to splash water up and out of the tank. Just another day in the life of a fish FarmHer!
She explained that they feed the fish a very high-quality diet so they are very healthy. From there we followed the water that ran through pipes out of the fish tanks to where it ran through filters before ending up in the hydroponic vegetable ponds at the other end of the greenhouse.
The fish waste provides all of the nutrient benefits the plants need to grow healthy and strong.
FarmHer Ingenuity Grows Fresh Food
While fresh food was the first reason for Rebecca's life of aquaponics, her love of growing food has spread to others. The company has come to be known as an industry leader, hosting growers ranging from home garden enthusiasts to big businesses from around the world at their headquarters for training. They also build and sell kits to create aquaponics systems.
We ended up our day at a local restaurant to try out some of the tasty lettuce straight from Nelson and Pade. My caesar salad arrived at the table in a huge bowl…in fact, I doubted I could eat it all. However, the sweet baby greens kept me coming back for more and more…and more and before I knew it, the salad bowl was empty!
The ingenuity of a FarmHer will never cease to amaze me. From a love of growing fresh food (and fish) to creating processes and facilities to spread that love from a tiny town in Wisconsin to every corner of the world, spreading the love of food is the mark of a true FarmHer