Meet FarmHer Liz Henry, AKA the Bourbon Babe.  Liz grew up in Wisconsin and even boasts the envious title of Alice in Dairyland.  Like so many FarmHers I meet, she married a farmer and the rest is FarmHer history.  Having spent her life and career in farming and the agriculture industry, she is a wealth of knowledge.  Her career has spanned working in corporate agriculture to education at the University of Wisconsin.  
In 2009, Liz and her husband John took a trip to Kentucky that changed their course. 
At the time, John had been operating his family's generational seed corn business.  Some visits to Kentucky Bourbon distilleries helped them decide to take that seed corn to a new level. 
J. Henry & Sons Bourbon
They started growing a special variety of red corn and crafted that into their now-famous J. Henry & Sons Bourbon.
I met Liz on the farm at the tasting room for J. Henry & Sons.  I immediately knew that I was in for a treat after meeting Liz, and the day did not disappoint. 
The tasting room is in the converted farmhouse where her husband John was raised.  We started out the day with some bourbon facts. 
To be honest, I don't think I've ever even tried bourbon. But Liz put me at ease when she shared that she didn't use to drink it either. 
I learned that bourbon is a specific type of whiskey. It is brewed only in the U.S. and must be made of at least 51% corn.  To be considered bourbon, it also has to age in brand new, charred oak barrels.  
We started our tour of J. Henry right where a FarmHer feels most at home, in the field. 
It All Started with Corn
Liz showed me the special red corn that they grow just for their bourbon.  To make it even more special, the variety was developed at the University of Wisconsin, a place that is near and dear to the Henry family. 
From there, the corn is harvested and sent off-site to a distiller.  It comes back in the barrels, ready for aging at the farm.  This is where their sons come into play. 
A Family Full of Bourbon Makers
Liz and John's sons both found their way back to the farm and are part of the family business today.  We found Joe inside one of the barns. We were just in time to see him open up one of the barrels to create a new blend. 
All of the bourbons age for five years before their testing.  Liz and Joe have gone through rigorous training to be able to detect the slightest hints of flavors in the bourbon and grade it based on that. 
Some of the varieties are blended to enhance their flavor.  I watched as they popped the cork out of the barrel and the amber-colored liquid came pouring out, bringing a few bits of charred oak from inside the barrels with it. 
Bourbon Straight From the Barrel
It turns out we showed up at the right time to get a taste of the bourbon straight out of the barrel.  While it burned a little at first, I almost instantly felt warm from my head to my toes!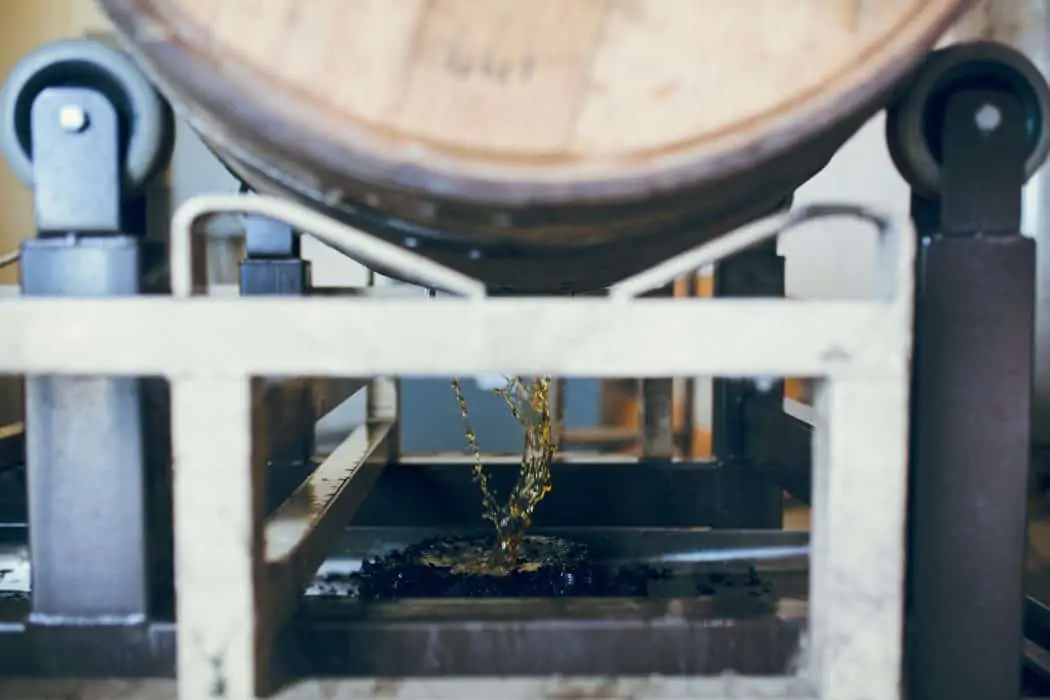 We continued our tour through an old barn that has been converted to a barrel storage facility and then into a new barn filled with row upon row upon row of brown barrels, waiting patiently for their time to be up. 
Seeing the process from field to barrel had been interesting and I was excited to end the day back at the farmhouse tasting room.  There I tried three different types of bourbon. With Liz's help, I figured out how to sip the bourbon and to pick out the subtle hints of flavor and smells from the drink.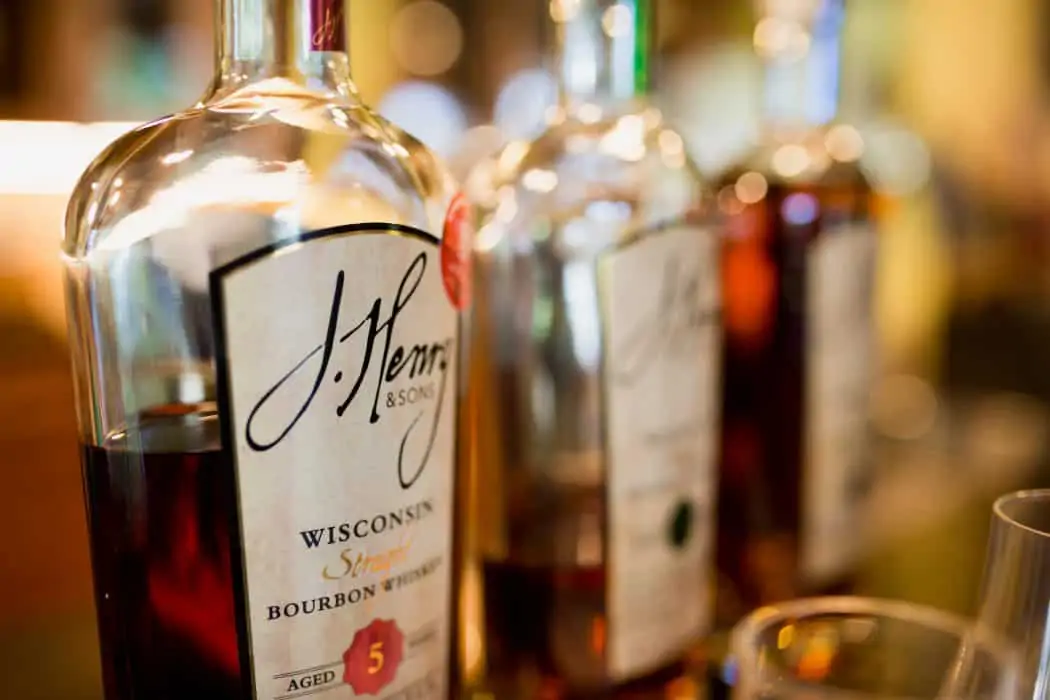 I always love to meet and experience the ingenuity of FarmHers.  While Liz's story is uniquely hers, the drive, creativity, and desire to spread a love of agriculture while preserving their farm for the next generation is nothing new.  The Henry Farm was welcoming from the moment I arrived. Liz was a joy to spend the day with and on top of all of that, I left with a newfound appreciation for bourbon.