Watch FarmHer on RFD-TV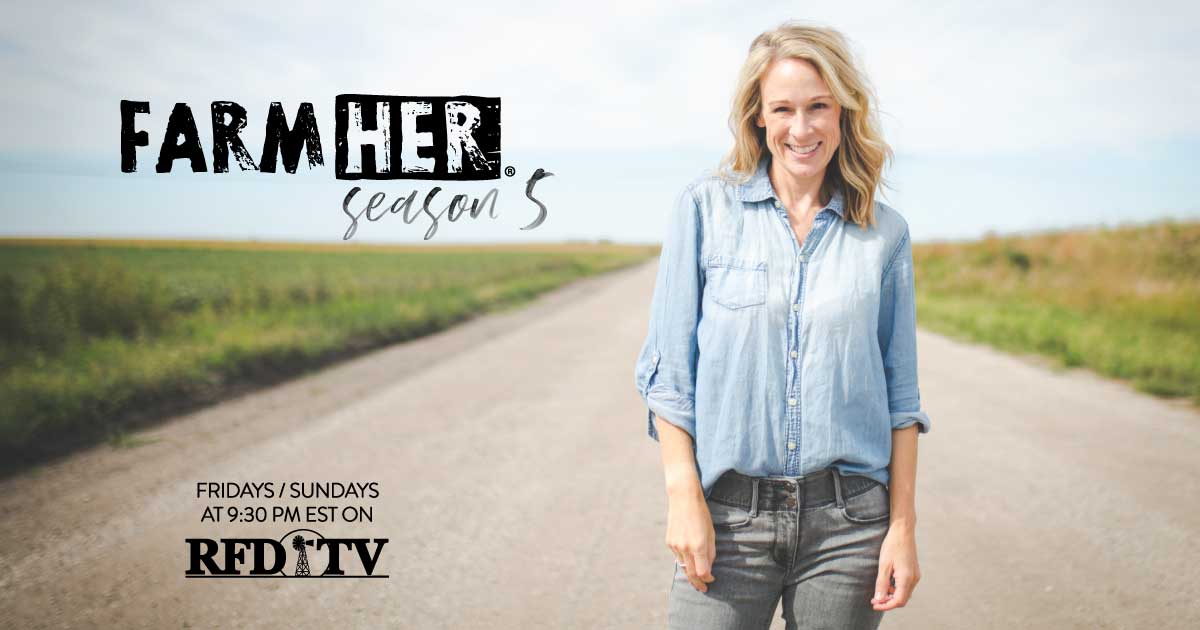 Join the FarmHer journey as host Marji Guyler-Alaniz travels the country to tell the stories of the women who
grow food, raise animals and care for the land.
New episodes air every Friday and Sunday at 9:30 pm ET/8:30 pm CT on RFD-TV. Stream all episodes on https://www.watchrfdtv.com/.