Janna Anderson is a first generation FarmHer who discovered a love of farming in a unique way. A realization at a farmers market, combined with a love for growing things, spurred her to leave her nursing program. This sparked what has turned into a 20-year stint as a FarmHer, making her mark on the local food scene. She started out small with a little plot at a community garden. Today, Pinnacle Farms has expand by leaps and bounds to span three different growing locations across the Phoenix Metro area.
Grapefruits, Broccoli & Dates, Oh My!
Janna has grown her farm to 57 acres of various crops that are suitable to grow in the desert climate. This includes fruit orchards with over 1,200 trees featuring: lemons, grapefruits, oranges, mandarins and peaches. Pinnacle Farms also has speciality crops like the rare Maktoom Dates brought from Iraq in 1910. The diversity of the farm continues, also growing: lettuce, carrots, beets, broccoli, snap peas, collards and greens. Pinnacle Farms distributes all its produce wholesale, through a co-op, in local schools and at her farm stand.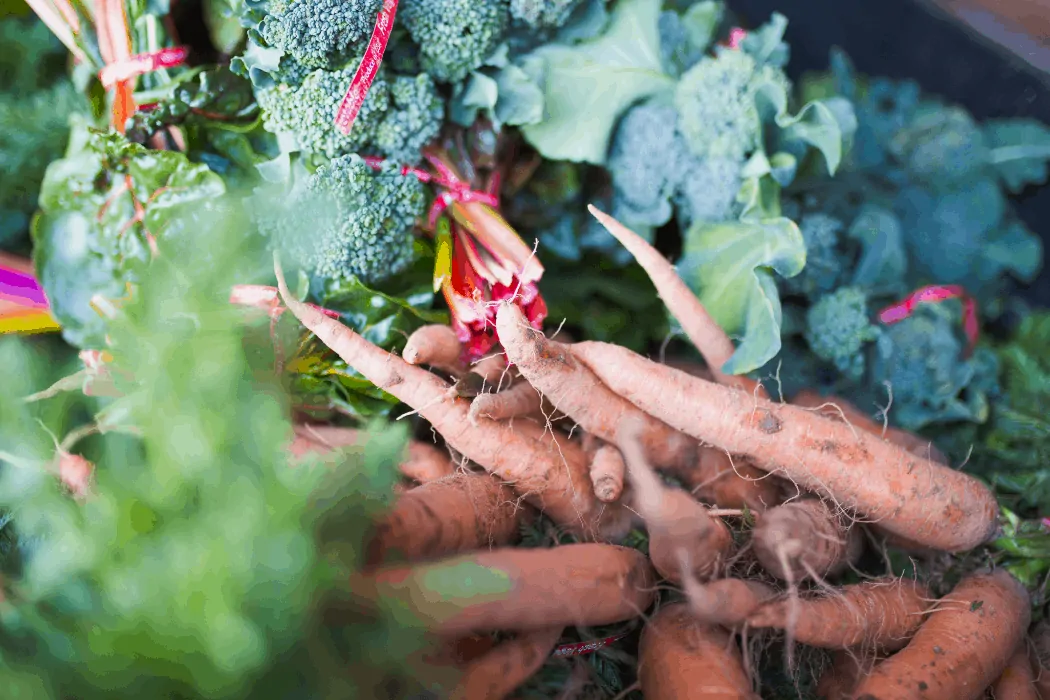 Harvesting with Heart at Pinnacle Farms
We caught up with Janna at a field where workers were harvesting a bright bounty of vegetables. Janna kept an eye on what was going on with the harvest and never stopped moving herself. Whether she is unloading boxes from her truck, digging into her toolbox for just the right tool, or harvesting a HUGE head of cabbage, Janna is clearly made for the FarmHer life.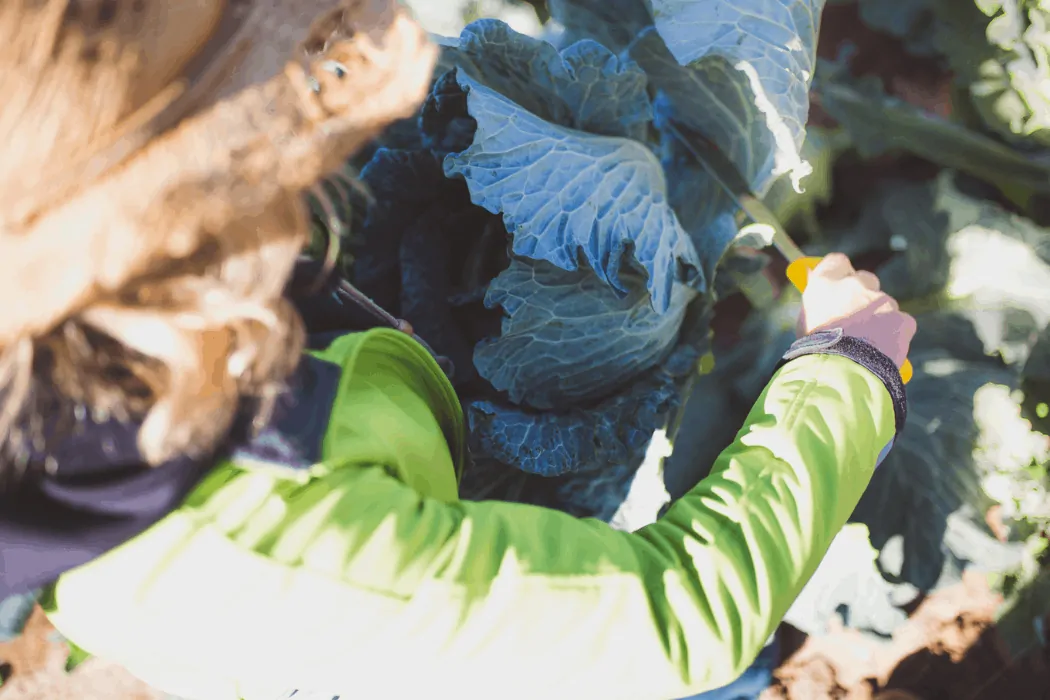 Once harvest was completed at the first farm, we headed across town to the next farm. This farm houses the fruit orchards and farm stand. It was just what you would imagine a picturesque orchard to be. Rows and rows of fruit trees featured brightly colored grapefruits, lemons and more. One of our first stops at the farm was a quick walk through the orchard . There, Janna picked and peeled a grapefruit for us to try. It was SO good – sweeter than any grapefruit we have eaten before.
From there, Jenna got to work, unloading the harvest and sorting the bounty into boxes that would be picked up by wholesale customers. She also filled up the farm stand for the customers who were surely eagerly waiting for their fresh fruits and vegetables.
The Vision of a FarmHer
We have the honor of telling the stories of strong, hard-working and passionate women who love what they do. Janna is one of those individuals. We will never get tired of hearing stories of how something sparked a change that lead to a career in growing food to feed others. Janna loves the land and cares for her community – an Arizona FarmHer through and through!
Other Episodes You Might Enjoy
Another FarmHer that had her dreams come true with a farm
Dreams in a field of fruit