The unimaginable happened to Jolene Palmer. December 23, 2015, will always be a horrific day for her and her family. On that day, Jolene discovered her loving husband, Mike, had lymphoma. In July of 2020, he sadly passed away. What happened to their family and farm shortly after is what can only be described as a miracle by the kindness of the farming community. Together friends, farmers, and even strangers gathered to help Jolene's family farm complete harvest and celebrate Mike's life in the best way.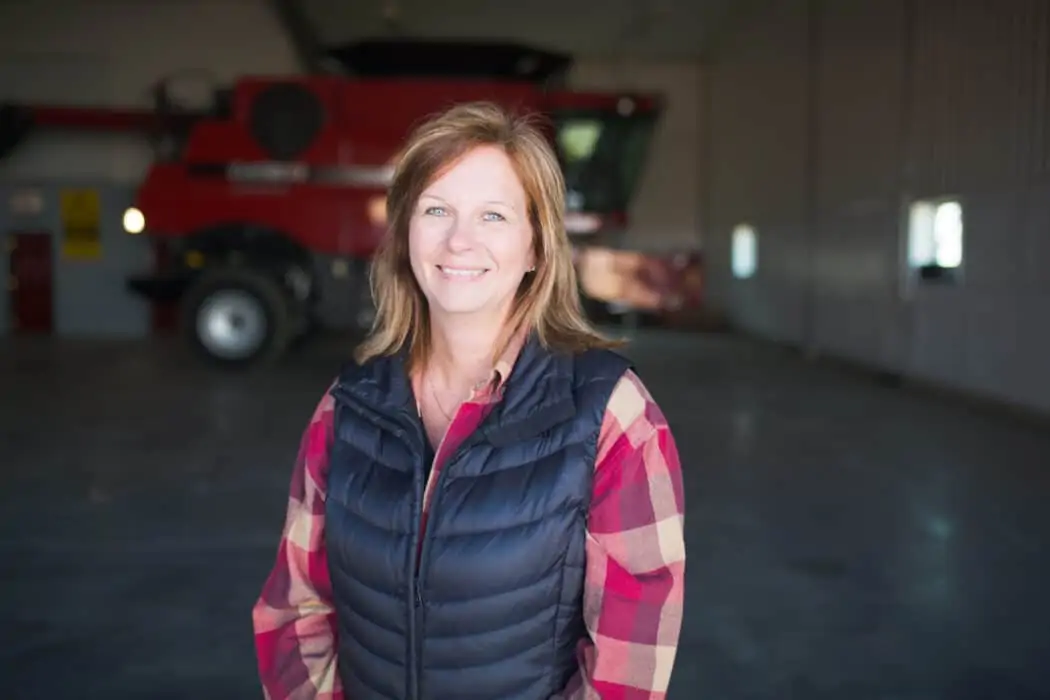 Life on the Farm
Jolene and Mike started their agriculture journey about 19 years ago. Fast-forward to November 2015. Like any year, harvest was in full swing and there was little time to slow down. But something was different that year for Mike. He was having difficulty with his hands. They felt tight and something just wasn't right.
But for farmers the show must go on when it is harvest time.
Once harvest was completed, he went to see his chiropractor. After days of no improvement in his hands, the chiropractor called for an MRI. What he found on Mike's scan was shocking. He immediately told him to see a doctor as he had found a mass and was diagnosed with lymphoma.
That is when Jolene and her family's whole life was turned upside down.
After precious time spent together, Mike passed in July, shortly after their 27 year anniversary. Jolene's daughters believe he was waiting for that day before passing.
Farmers Helping Farmers
When it came time for harvest again, Jolene panicked. Where would they find the help? What were they to do? Luckily, the farming community didn't disappoint.
A Day of Harvest and Celebrating a Life
Fifty-eight people, including farmers, close friends, family, local businesses, and even a few strangers pulled together to help the Palmer family. The harvest day started with a kick-off meeting and before she knew it the 28 semi-trucks, 12 combines, and 12-grain carts were fired up.
As crazy as 58 people sound like the day went smoothly. In addition to harvest help, the community gave back with hot meals delivered to the field throughout the day. Jolene and her family couldn't have been more humbled by the outpouring of love on that day.
Paying It Forward
She knows she can never repay all of the incredible people who helped that day. Instead, she and her daughters are committed to paying forward for years to come.
Jolene's story is the epitome of farmers helping farmers. She knows Mike was there on the joyous harvest day. They could tell from the sunrise he was there right alongside them. While that can't replace him being here, she feels truly blessed for the outpouring of love their family and farm received that day.
Everybody Eats
Find More Stories at Everybody Eats
We all eat, and that is why farming will always matter. Everybody Eats is where the stories of food and farming intersect.
These stories told through my FarmHer lens connect us to our food and more importantly, the people behind it.
Everybody Eats is a collection of stories of those who protect our rural communities, who grow our food with extraordinary care, and who provide support, education, and assistance to make sure Everybody Eats.