April Hemmes was born into a farming family. And to put it simply, farming is part of who she is. Following college at Iowa State University, April found her way to Washington, D.C. There she worked for a lawmaker. In 1985 she came home to Hampton, Iowa, to farm and hasn't looked back since. On my trip to April's farm, which she lovingly and proudly refers to as "The Empire", I arrived just as April was getting ready to head out to a nearby field with her seed dealers.
An Empire Fit for a Farming Queen
They were getting ready to fly a drone over her fields to check the status of the crops, look at some damaged plants and assess some of the wet areas. April, like every other farmer in Iowa that week, had been anticipating starting harvest already. But early fall moisture took its toll and forcing them to wait for the crops to dry out a bit more.
We drove to the top of a hill on her Empire where you could see corn as far as the eye could see in one direction and soybeans in the other, dotted with a few wind turbines throughout.
The three seed dealers, a father, and his two sons flew the drone around April's land, looking at a few areas of excess moisture and damage.
A Love and Appreciation for the Land
As we watched, April explained to me how much this land and the waterways around it mean to her as she pointed out the buffer strips she has installed to help with runoff. She also converted an area of low lying land, which was nearly always overly wet, to a conservation reserve wetland.
From there she drove us around the rest of her land, stopping to point out the second-largest Cottonwood tree in the state of Iowa. Its trunk was bigger around than anything I had ever seen!
This Land Is Her Land
As she talked about the land, the pastures where cattle graze, and pointed out where her ancestors once lived, it was clear that this is April's place.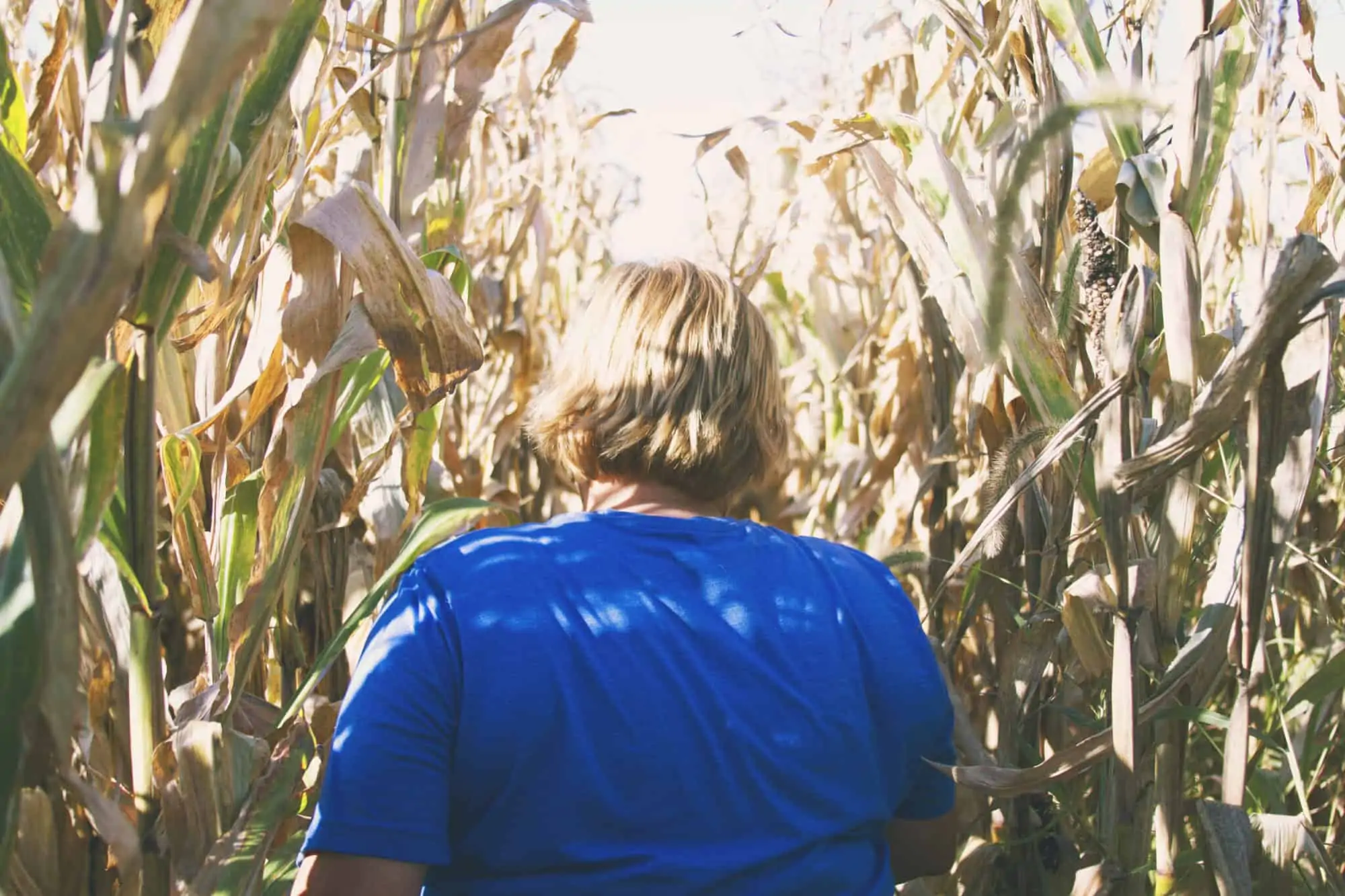 It is where she belongs and she loves it more than anyone else ever could, aside from her dad and grandfather who came before her.
Through a few more fields of nearly dry enough corn, we went, stopping along the way to check an ear of corn for moisture. The corn was nearly ready for harvest. Back to the home place we went. This is where April lives with her husband, who does not farm.
We pulled back to the combine so April could show me the modern, technology-driven machine that enables her to harvest the grain quickly and efficiently – important facts since she is the sole FarmHer on the farm.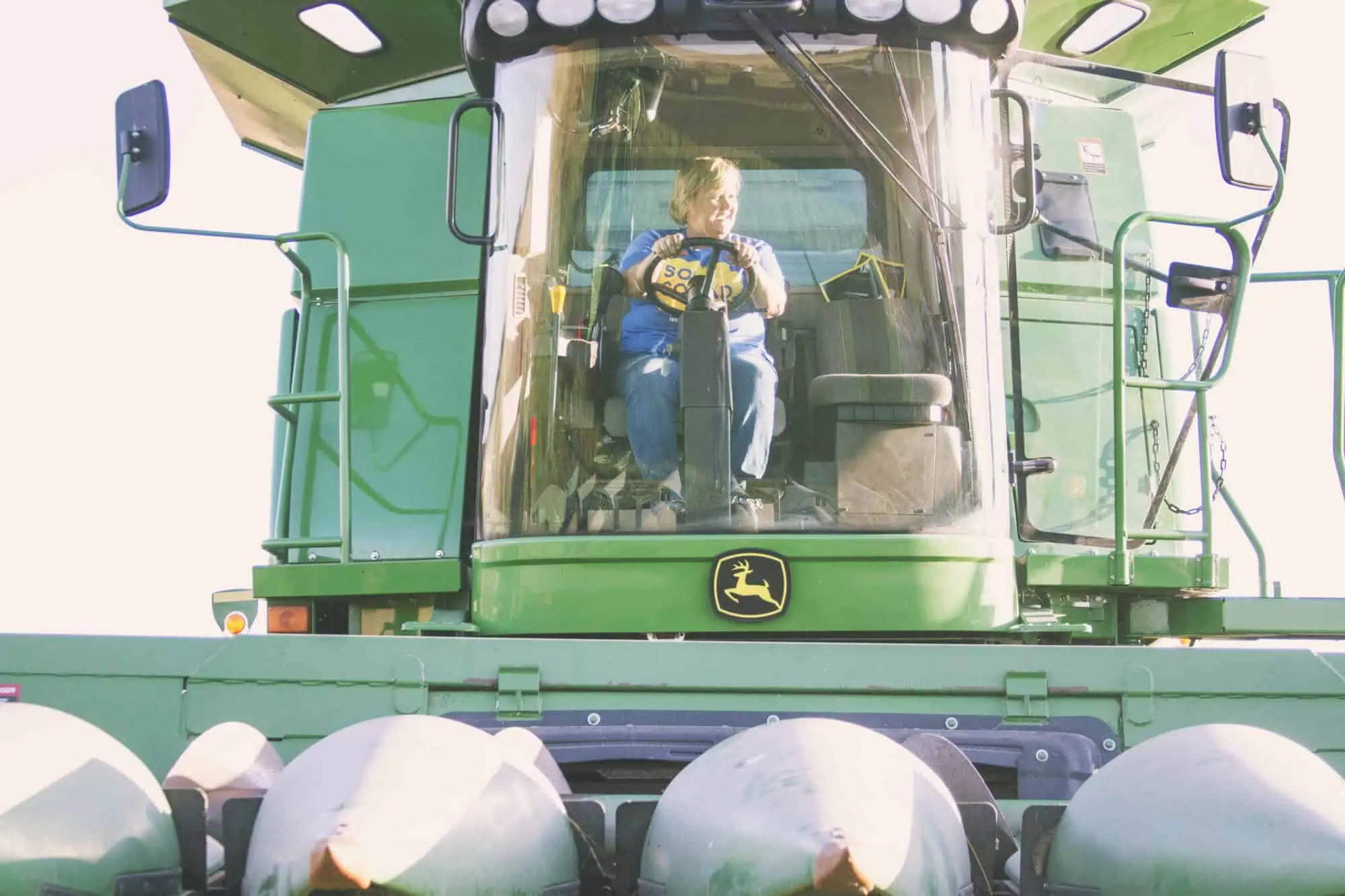 A Quick Combine Ride
Much to my surprise, instead of April climbing up into the combine, she ushered me up into the driver's seat. She showed me the various controls before turning me loose to start and drive the combine over to the edge of the field. It was incredibly exhilarating and completely empowering to drive such an awesome piece of machinery. Just think of all of the people who can eat because of how efficiently that machine works!
We finished out the day by talking and sharing a few laughs about being a woman in agriculture.
Leading Not Only an Empire
April has dealt with more than her fair share of frustrations, but she stuck with it, does her job, and does it well. Through this, she has gained the respect of her peers. So much so that she has been elected to leadership positions in multiple ag organizations – positions which have taken her all over the world, sharing her story of agriculture.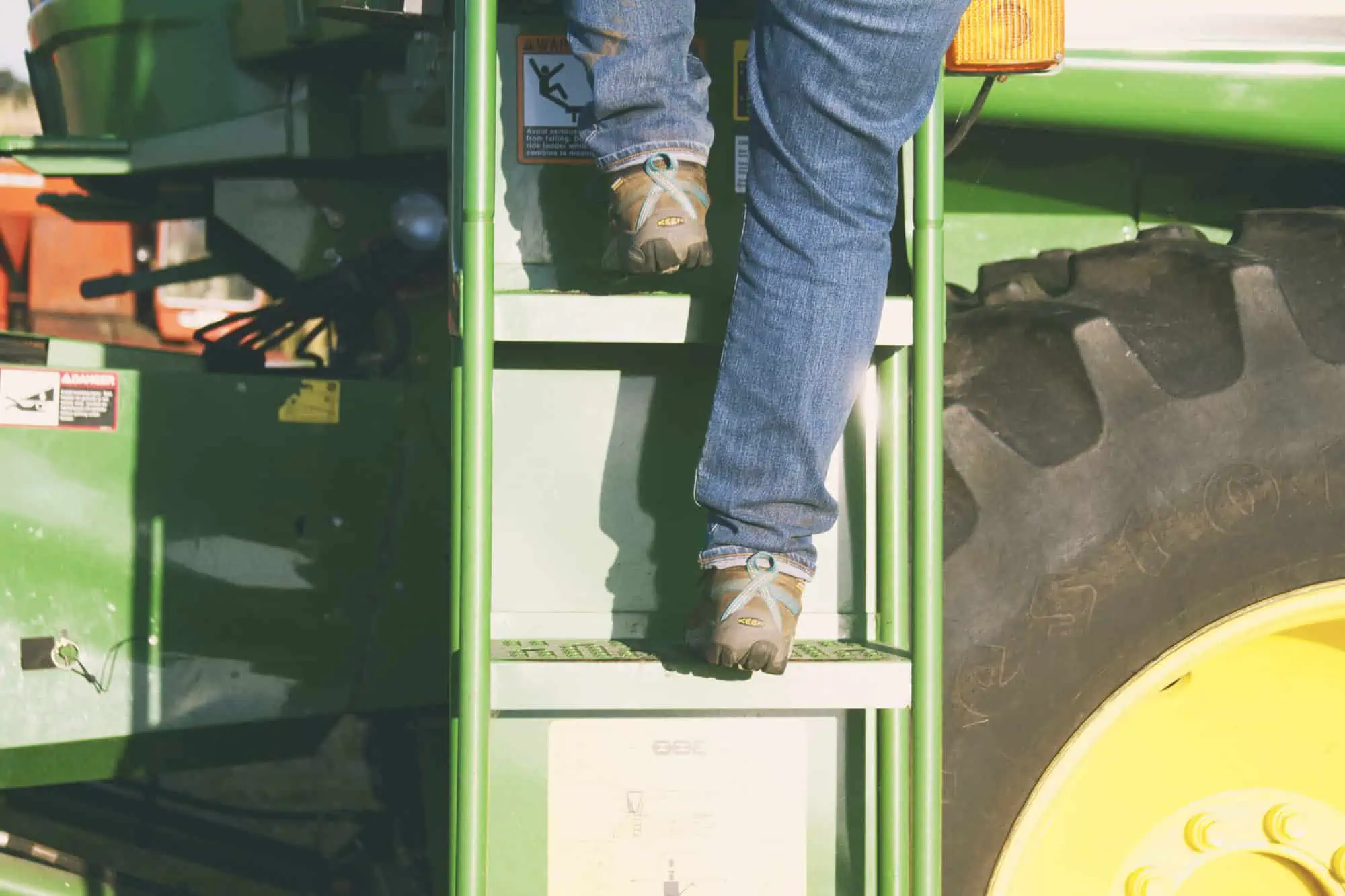 April's story of agriculture is one that needs to be shared. A young woman can grow up on a farm in the middle of Iowa, go to college, even find her way to D.C. and back home to her empire again. She can raise a family, run the farm, grow it, operate any kind of machinery, work with her peers, share what she does around the world, and come back home for harvest. A FarmHer can do anything she sets her mind to…just look at April Hemmes…because she did.