It's International Women's Day AND March is Women's History Month! and like always, we're celebrating women and their ambition to make an impact in today's world!
In the United States, there are approximately 1.2 million FarmHers and RanchHers, accounting for 36 percent of the country's 3.4 million producers. Women are flowing into the agriculture industry at a faster rate than ever before. Hiring women for a job is one thing, but providing the support and ability to rise as leaders and be successful in that space, is another. Whether you are in production or professional agriculture, or maybe even both, this podcast is for you!
I talked to Shannon Hauf, a woman who leads by example in agriculture by having a desire to always grow and evolve. She supports women every day in her role at Bayer Crop Science as Senior Vice President and Head of Seed Production Innovation and challenges you to ask, what are you doing to support women?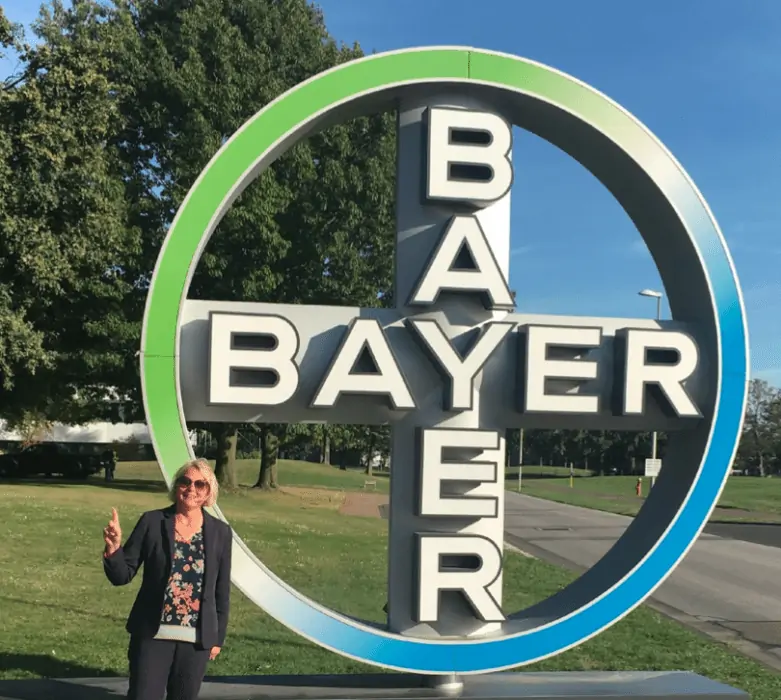 Ambition in an Agricultural Background
Born and raised on a row crop and livestock operation, Shannon was heavily involved in agriculture from the get-go. Including roles in her local 4H and FFA chapters. But after high school, she had her sights set on another goal: to become a med student.
But… she attended Iowa State. It's hard to get away from agriculture there.
Her degree in Biology led to an internship in the agricultural field and the rest is history.
Roles within Bayer
Ten roles at Bayer before she landed her current role as Senior Vice President and Head of Seed Production have led her to where she is today.
Her advice to young women in the field starting their careers is to use your ambition to your advantage. Push forward and always deliver. Once you deliver on your promises and do the work, opportunities will arise. You must also be able to take risks. Sometimes she wasn't in love with the idea of roles she took on. They ended up teaching her the most and brought her tons of success.
Ask for the role. Her favorite role she ever received she asked for. She wasn't qualified, but by using her ambitious spirit and will to ask, others believed in her as much as she believed in herself.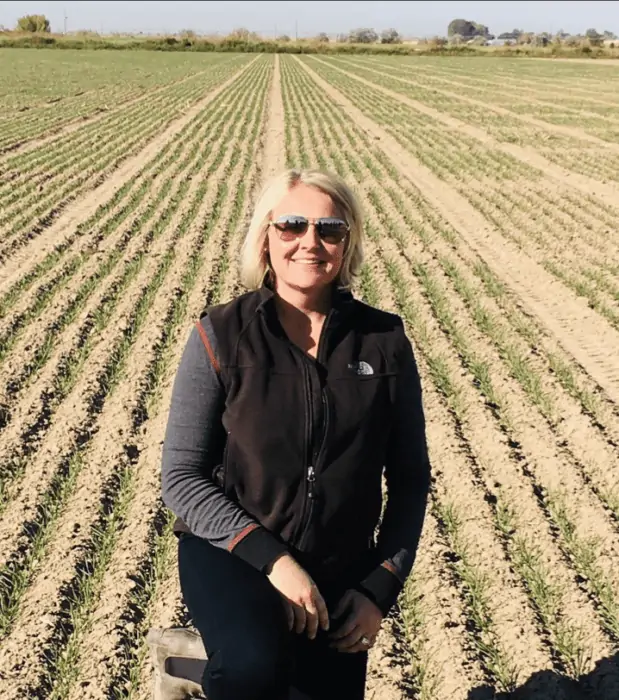 Diversity Leads to Success
Shannon truly believes innovation happens when diverse groups of people are put together to make things happen. With diversity comes different ideas, ways of thinking, and backgrounds. Her favorite example of this at Bayer is the launch of the second-generation Roundup Ready technology. It's the single widest soybean technology licensed today and was created by four ambitious women.
Bayer has built a culture based around diversity AND inclusion.
The company internally focuses on gender every day. They have committed to by 2025 a third of their leadership teams will be women. And by 2030, half of their leaders will be women. In fact, her organization team is already at 47% women leaders. That's impressive!
Empowering Women to Push Their Ambition Forward
Not only do they want to be the best in innovation on the farm, but they want to be the best in other important areas too! (like diversity and inclusion) And they strive to do so every day.
They do this with programs they provide women to go through. These programs offer peer support and the tools to be successful. We know women can do the same thing as men, but in today's world, extra support to inspire those women to do all the things is so important! Women in their programs grow, learn, and inspire!
Empowered women empower women!
Women like Shannon uplift other women. At FarmHer and Bayer Crop Science, we know women can do it all. But leading by example moves mountains. Advocating for women in organizations spreads like wildfire once the spark happens. And success welcomes success. Happy International Women's Day!